EMMANUEL MUGABI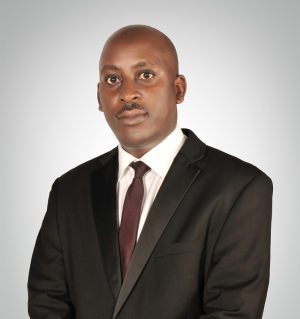 PARTNER
Mugabi Emmanuel is a founding Partner at Mugabi & Mawanda Associates CPA. Emmanuel holds a Bachelor's degree in Commerce majoring in Accounting attained from Makerere University, Kampala, a Fellow accredited to the Association of Chartered Certified Accountants (FCCA) of United Kingdom and member of the Institute of Certified Public Accountants of Uganda.
Prior to forming Mugabi & Mawanda Associates CPA, Emmanuel was a Senior Consultant and Manager in the Assurance services division at Ernst & Young, a leading global professional services firm providing Assurance, Advisory, Tax, and Transaction Advisory services.
Emmanuel is an astute financial and management consulting professional with over 14 years' experience serving clients in all aspects of statutory audits, value for money audits, financial reporting, fraud/forensic investigations, business and tax advisory services. His professional experience has been gained through work experiences in United Kingdom, South Africa, Kenya, Tanzania, Rwanda, Burundi and Uganda.
Overall, in addition to his private sector experience, Emmanuel's Consultancy and Audit experience has been attained by leading various teams in serving major clients that include but not limited to: Uganda Health Marketing Group (UHMG), Management Science for Health (MSH) Liberia, Alliance One (Uganda), UMEME, Eskom Uganda, MTN Uganda, Airtel Uganda, Uganda Telecom Limited, National Social Security Fund, Office of the Auditor General, Inspector General of Government, Uganda Wildlife Authority, Housing Finance Bank, Uganda Virus Research Institute, USAID – SDS, Pathfinder Uganda, Foursquare USA, Hospice Africa Uganda, Goodyear Tyres (South Africa), Transnet (South Africa), Banque Populaire du (BPR), Rwanda, Access Bank (Burundi), British American Tobacco (Kenya), UNSACCO (Kenya), East African Community (Arusha).
Relevant Experience
Partner, Mugabi & Mawanda Associates (2016 – To date);
Senior Manager, EY Uganda (September 2009 – August 2016)
Senior Consultant, EY Uganda (November 2008 – September 2009)
Financial Management Consultant, Eskom Uganda Limited (May 2008 – October 2008)
Internal Auditor, Initial Hospital Services, United Kingdom (April 2004 – April 2008)
Project Accountant, Uganda National Council of Science & Technology (Jan 2000 – July 2003)
Qualifications / Memberships
Bachelor of Commerce (Accounting), Makerere University, Kampala
Member, Institute of Certified Public Accountants of Uganda (CPA Uganda)
Fellow, Association of Chartered Certified Accountant (FCCA)